shipping furniture with genuine
de jong care™ is what we do best.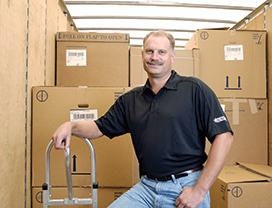 We're fully equipped and well positioned to pick up and deliver furniture to Canadian retailers - on time and damage free.
integrated services
With our integrated customs brokerage service, we provide the value of single-source responsibility by taking products from container receiving and warehousing right through to final delivery with our new White Glove In-Home Delivery Service.
low claims record
Making sure products arrive damage free starts with handling products with extra care. We provide our staff with extensive training on proper handling and care of products. When an issue arises, we take ownership of it to make sure it's resolved satisfactorily.
ltl environment
We pick up and deliver furniture using our company fleet trucks, which include local fleets for quick pick up and delivery. Our professional drivers develop good relationships with our customers and are always eager to lend a hand. We also have an extensive distribution network to ship products across North America.
high safety ratings
Our highly trained and dedicated drivers make safety and compliance a priority. That's why we have one of the best safety records in the industry.
fleet features
By using new equipment that's properly maintained, we have very few breakdowns. By taking care of our fleet, we can take care of our customers and the integrity of the supply chain. We also use truck tracking and in-cab communications tools to provide excellent customer service.
DE JONG is a member of Smartway and Fleetsmart to show our commitment to the environment. We're also a member of CTPAT (Customs Trade Partnership Against Terrorism) and PIP (Partners in Protection) to help improve security measures.