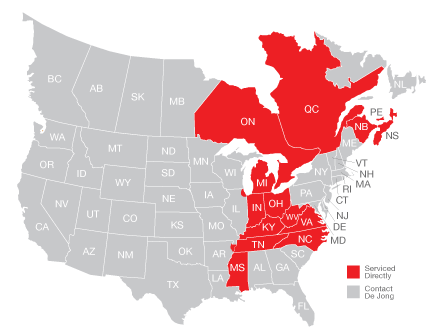 genuine de jong care™
is what we deliver every day.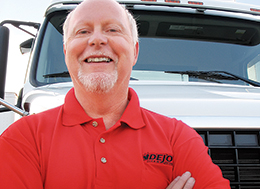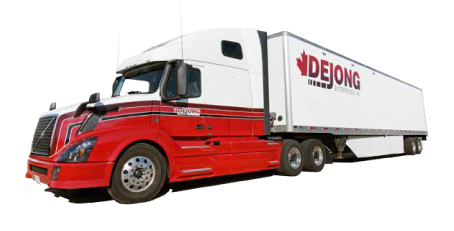 our expertise
is industry leading.
As the only Canadian-based carrier endorsed
by the Furniture Shippers Association,
we are recognized as a leader in shipping
fine furniture into Canada on time and in
perfect condition. With furniture as our
focus and satisfaction as our guarantee,
we've always responded to the needs of
manufacturers, distributors, retailers and
other experts who depend on us. The result
is a versatile portfolio of integrated
services that includes transportation,
warehousing, customs brokerage - and
now White Glove In-Home Delivery Service.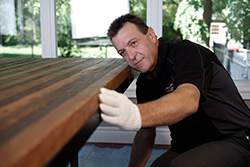 our routes
have you covered.
Directly serving Ontario, Quebec,
New Brunswick, Nova Scotia and
Prince Edward Island - along with key
corridors connecting the eastern and
southern coasts of the United States, we
can help you transport furniture into and
across Canada from anywhere in the
United States or beyond. Contact us to
find out more.
our roots
are canadian.
A 100% Canadian business, DE JONG
Enterprises is headquartered in southern
Ontario with warehousing facilities in
eastern Ontario, North Carolina, and
Michigan. Starting in 1984, we began
our focus on fine furniture by transporting
grandfather clocks - a level of expertise
that we've refined and grown to become
a fully integrated transportation,
warehousing and delivery provider.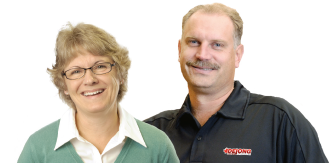 our people make us who we are.
When you work with De Jong, there's always
a familiar face. Through our commitment to
people and our core values - you can count
on an entire team of people who understand
your unique needs. From the staff in our
home office to our drivers behind the
wheel, we get to know you and your
business, anticipating and responding
to your specific requirements each
and every time.